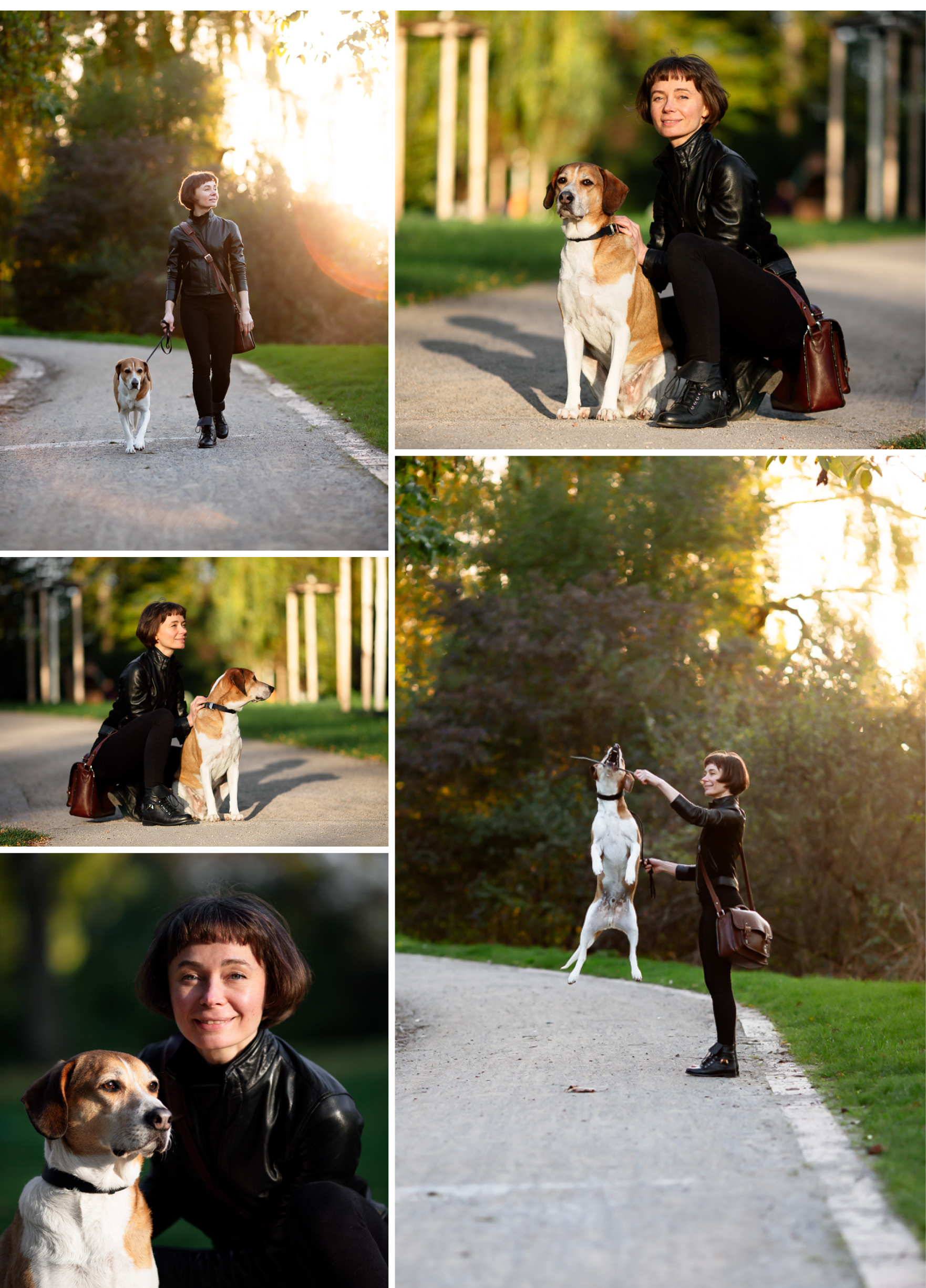 My name is Victoria Page. The handsome guy next to me is my life-companion Wallie.
Wallie is a Chicago-born Beagle-Aussie mix and i'm a professional photographer. We live in Cologne.
Wallie loves people and I love to photograph and paint people. Wallie likes to hunt squirrels in the park, I hunt for the right moments with my camera. I love to search, discover and provoke the true-self in every person I encounter with my camera. Nothing makes me happier than to capture the right look, the right emotion, the right moment.
I believe simplicity is the key to good taste. I believe that beauty and authenticity are inseparable. I believe in letting the true colours shine through, not dulling-down with fashionable filters, nothing beats nature, right?
As a wedding photographer i am lucky to witness how love brings out the beauty in people and transforms individuals into a happier better couple. When i see genuine emotions, inevitably i get caught in them myself. I'll be laughing with you when you laugh, and will be holding back tears behind my camera when you say your vows. Sharing these wonderful moments with you and saving them for history is truly dear to me. It's what i believe is worth doing.
As a curious human being, a little while ago i decided to go further and try new creative ways. I got fascinated in graphic design and fell IN LOVE with art, especially oil painting. I didn't need an education to do either; if you love something so much, your passion drives your abilities.
Are you getting married? Do you want some family pictures? Are you a professional musician in need of photos for your new album or a CD Cover? Or may be you are an artist and need invitaion cards for your new exhibition? Or perhaps you want a portrait in oil of the person you love? Or... You tell me!
I'm looking forward to getting to know you personally!